Chaise
Sofa
Sofa Bed
2 seater
3 seater
4 seater
Yellow Sofas
Discover mustard yellow sofas to make your next living room statement. Choose from yellow sofas in every style from mid-century to modern contemporary, and everything in-between.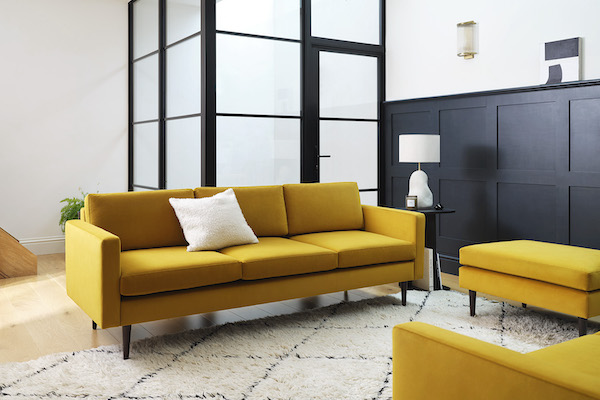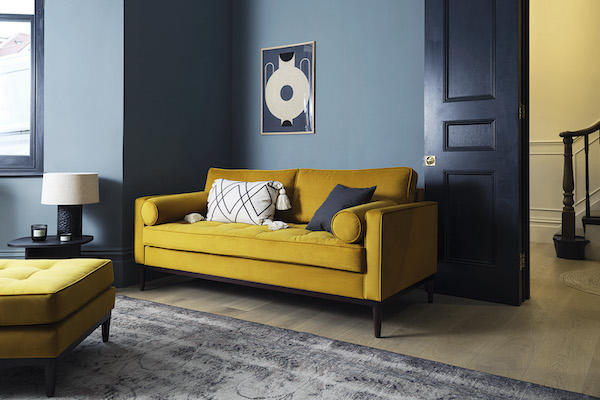 Find your perfect shade of yellow
Looking for the perfect shade of yellow sofa? Order your free fabric swatch box to discover your next living room colour.
Order your free swatch box
Mustard Yellow Sofas
We see you, colour lovers. Be bold with mustard yellow sofas that'll transform your living room vibe. Contrast this sunny-coloured yellow with dark toned walls for maximum effect.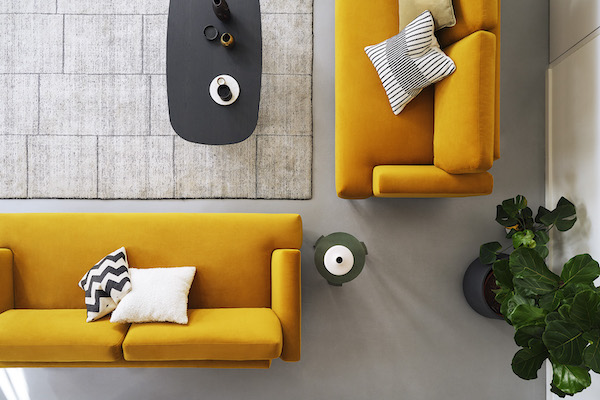 Yellow Sofa Beds
Who said sofa beds had to be boring? Not us. Be clever with your space and uncompromising on style with mustard yellow sofa beds. Discover our sofa beds in the perfect shade for your space.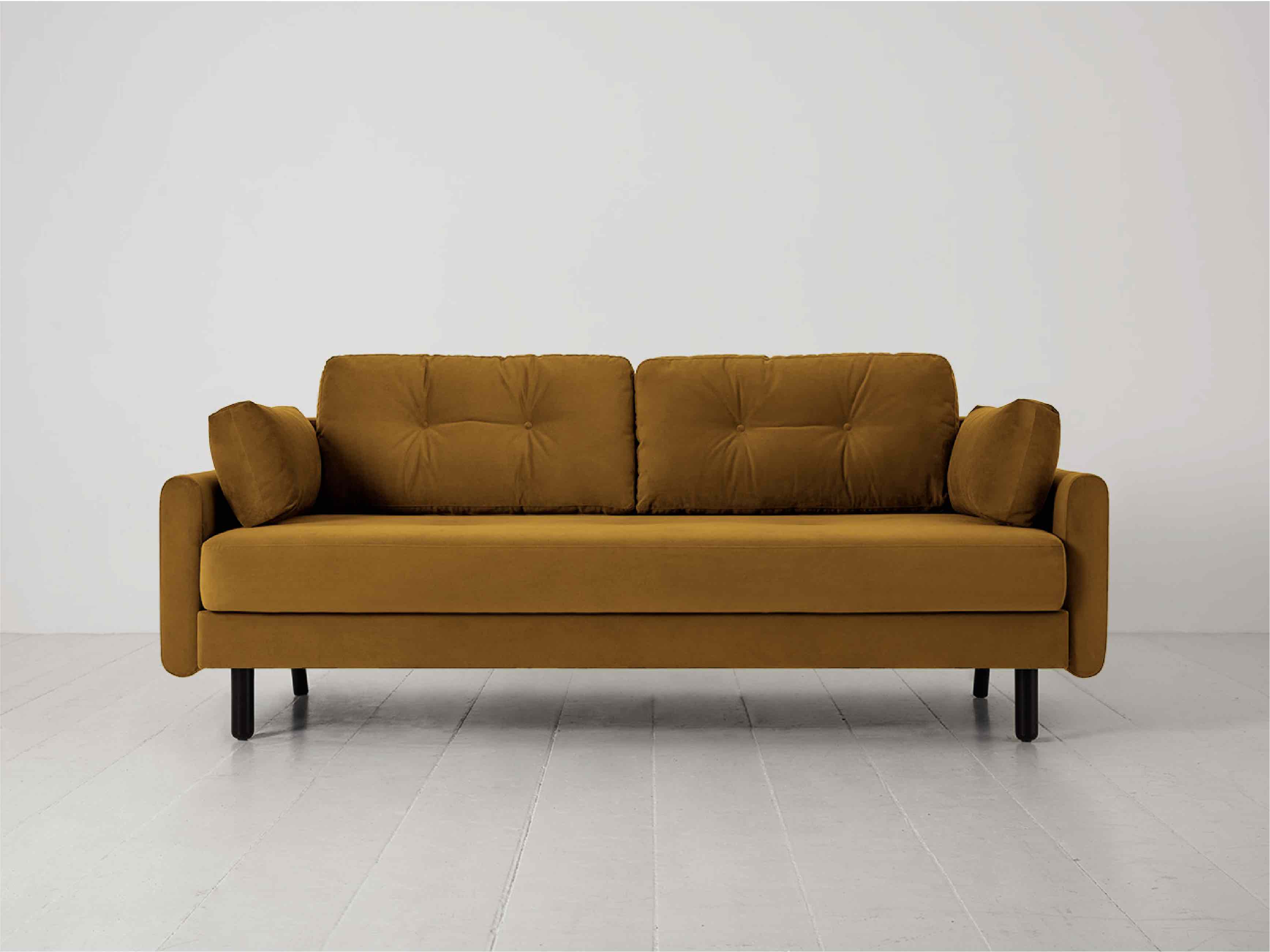 Free 24 hour
delivery
Delivered when
you want
100 day
trial
Yellow sofa FAQs
What goes well with a yellow sofa?

Yellow sofas are made to stand out, so you'll want to give them the limelight. Make your yellow sofa the focus of the room by contrasting it with dark-toned blue walls. Focus on a monochrome colour scheme for cushions, throws and rugs for a modern look, or lean into toned-down neutrals for a traditional vibe.

Do yellow sofas fade?

Opt for a quality fabric for your yellow sofa and it won't fade in sunlight over time, even in the brightest of rooms. For further peace of mind, at Swyft we offer a 2 year fabric guarantee on all of our sofas.

What colour walls go with yellow sofas?

As a bright and sunny colour, you should pair your yellow sofa with darker wall colours. Yellow is a warm shade, so choosing a cool, dark colour will have the best effect. These could include slate grey, dark navy blue, or rich emerald green - the choice is yours.

What is the best colour combination for yellow?

In interiors, yellow works well with 'opposite' colours like blue and grey. For large areas like walls and artwork, sticking to this will help bring the overall look together. For extra pops of playful colour, experiment with accessories in other warm tones of red and brown for a retro-inspired look.

How do you decorate a mustard yellow sofa?

For fans of a modern contemporary look, decorate your yellow sofa with black and white cushions and throws in abstract, block patterns. If the retro look is more your thing, go smaller with the patterns and introduce other colours to your yellow sofa's soft furnishings like amber, brown, bright orange and teal.