Beds
Hybrid Mattress
Memory Foam Mattress
Please select your fabric
Boucle
Chenille
Cotton
Eco Recycled Velvet
House Linen
Linen
Mottled Velvet
Royal Velvet
Velvet
Wool
Please select your colour
Black

Blue
Brown
Cream
Green

Grey

Orange
Pink
Red

White
Yellow
Super King
Super King Upholstered Beds
Our Super King Upholstered Bed Frames are made for those who like a little bit more space. Classic buttoned or winged headboards in a choice of linen or velvet - we've got you sorted. Enjoy enough options for even the fussiest of royalty.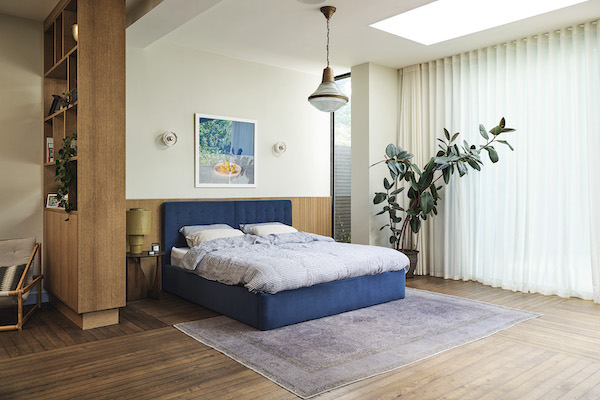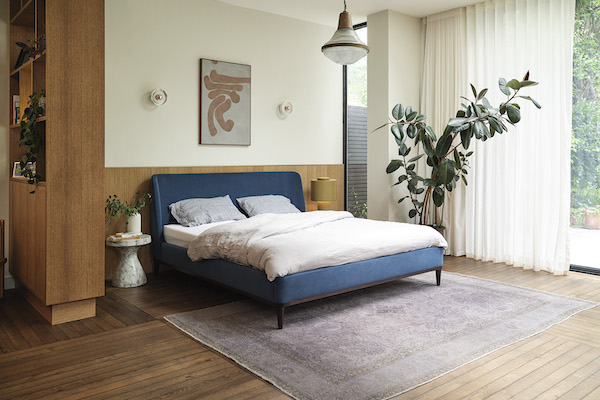 A Super King Mattress for a Super King Bed Frame
Found the perfect Super King Bed Frame? Make sure you're guaranteed a great night's sleep by adding a new mattress from Swyft. Expect our usual great service, with delivery in as little as just 24 hours from ordering.
Super King Mattresses
Easy to Assemble Super King Bed Frames
Thanks to innovative Swyft-Fix locking technology, our Super King Beds completely remove the need for tools. The Super King Bed Frame simply slots together in a matter of minutes, without any fuss. Say goodbye to complicated instructions and flat pack fall-outs for good.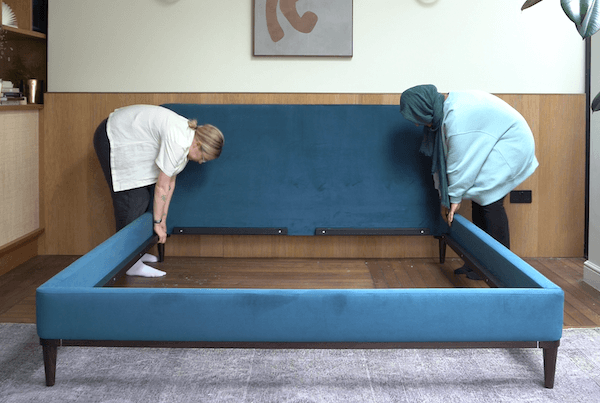 Super King Beds Delivered in 24 hours
Taller people and couples, we see you. Go large with a Super King Bed Frame that's delivered in 24 hours, and assembled in minutes. Arriving in boxes, this beauty is guaranteed to fit up even the most awkward of stairways and through doors like a breeze. Dreamy? We think so too.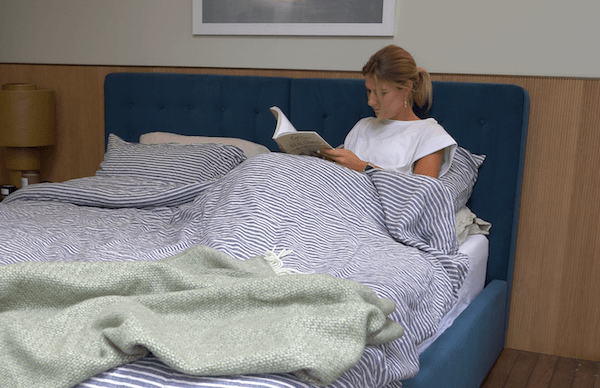 Free 24 hour
delivery
Delivered when
you want
100 day
trial
Super King Bed FAQ's
Have a few more questions about Super King Size beds? Our FAQ's are here to help.
How big is a Super King Size Bed?

A Super King Size Bed is the next step up from a King Size bed. Super King-Sized beds are 6ft wide, by 6ft 6 long (180cm by 200cm).

Is a Super King bigger than a King?

Yes. A Super King Size Bed is 30cm wider than a King Size Bed and the same length (200cm), making it ideal for lounging and lie-ins. Looking for a King Size Bed? Find them here.

Do 2 Single Beds make a Super King?

Not quite. A Super King bed is 180cm wide by 200cm long, whereas a single is 90cm wide by 190cm long. In short, a Super King Bed has an additional 10cm of length.

Will a Super King Size Bed fit in my room?

A UK Super King Size Bed is 5ft wide by 6ft 6 long (180cm by 200cm). To work out if it will fit in your room, get your tape measure out and measure to the skirting board, not to each wall. Most bedside tables are around 50cm wide, so we recommend ensuring a 70cm gap on each side of the bed to avoid a tight squeeze.

Are Super King Beds good for tall people?

Absolutely. Tall people, we hear you! Super King beds are 6ft 6 long (200cm). King and Super King Beds are longer than a standard double by 3 inches (10cm), giving that all-important extra leg room. A Super King Bed is also 1ft wider (30cm), so there's more space to stretch out diagonally.