Armchair
Chaise Longue
Love Seat
Please select your colour
Black

Blue
Brown
Cream

Orange
Suede Armchairs
Our suede armchair collection ranges from mid-century modern to contemporary and classic designs. For example, our brown suede armchair comes in a neutral, earthy tan shade, which is perfect for a modern or timeless interior. There's an armchair for any kind of nook, living room, hallway or bedroom.
Faux suede armchairs that feel as good as the real thing.
Soft to touch and luxurious to look at, our faux suede armchairs are as good, if not better, than the real thing. Try it for yourself, order a free swatch box and feel in-person.
Order your free swatch box today
Suede loveseats
Curl up with a loved one or sprawl out when solo, the suede loveseats are a 1.5 seater offering enough space for any lazy occasion. Our suede loveseats come in four neutral and earthy tones across multiple designs. Suede is part of the Made to Order collection, so your loveseat will be with you in a matter of days.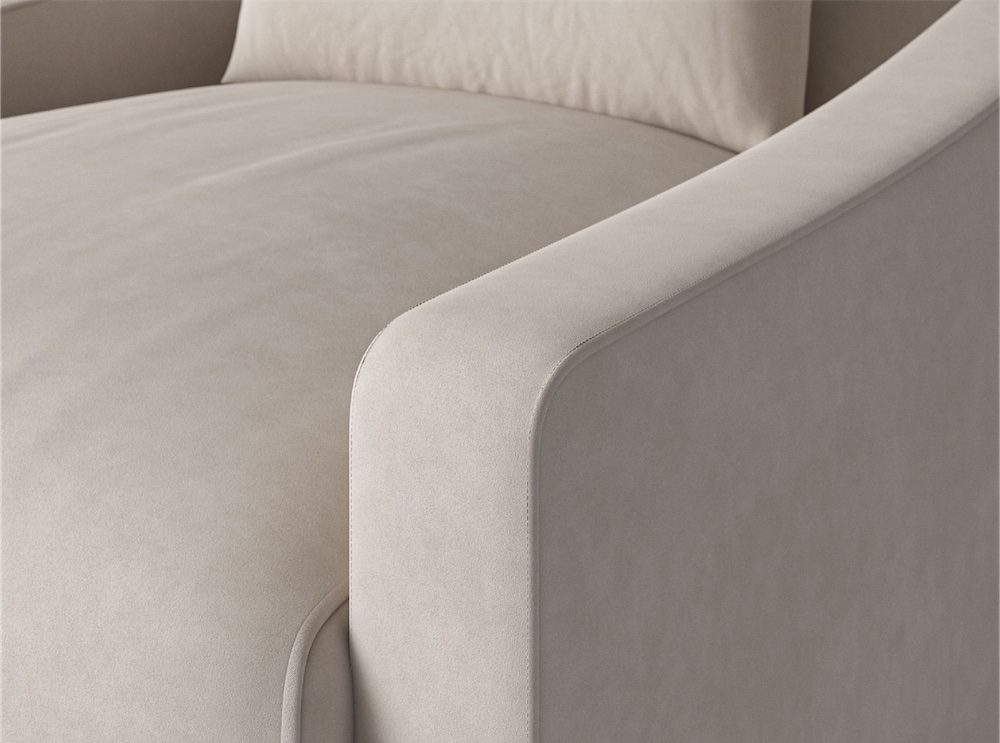 Suede accent chairs delivered in days and with 100 days to return if you're not happy.
If you're not happy with your suede accent chair, do not fear. We know that buying online can be different than doing so in person, which is why we offer a 100 days return policy. That means, you have exactly 100 days to decide whether your suede accent chair is right for you.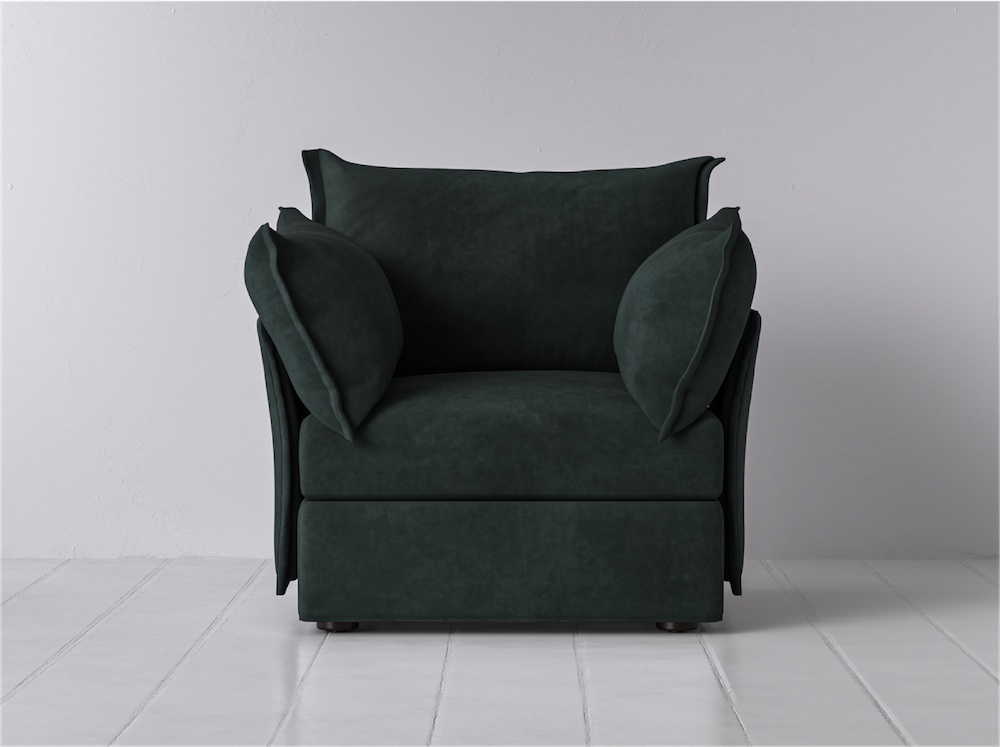 Free 24 hour
delivery
Delivered when
you want
100 day
trial
Suede Armchair FAQs
Everything you need to know about suede armchairs
How do you care for suede?

Suede spray protector will help protect the fabric from stains and water damage.

If a spill occurs, remove immediately by dabbing the area with a clean cloth - make sure to use a suede stain remover and avoid using water as it could worsen the stain. Good upkeep will prolong the life of your suede armchair.

Suede armchair colours

At Swyft, our suede armchairs are available in tan, alabaster, ink and sapphire. Tan is our orange, brown - a neutral earthy colour. Alabaster is a rich cream shade, whereas, ink and sapphire are dark tones of grey and blue. Our suede offers a colour for every interior - neutral colours that create a nice canvas for the room.

What size suede armchair is right for my space?

Choosing the right size armchair for your space is important and depends on the type of space you have. Our collection of suede armchairs come in mid-century, modern, contemporary and classic styles in different sizes.

Measure the size of your space; height, width and length. Take in the other furniture items in the room and how an armchair would affect the overall space. Make sure the space allows for comfortable freedom when walking around the room. Visualise the room and use Swyft's AR feature which projects a 3D image into the room through your phone's camera.

How will a suede armchair add warmth and comfort to my bedroom?

Suede's soft and luxurious texture can add warmth to your bedroom. It's an inviting fabric that evokes the feeling of comfort. Either choose warm, earthy tones or a more sophisticated colour, either will create that sense of warmth in your bedroom. The cushioning in our armchairs also provides extra padding which exaggerates that comfort needed for a bedroom's interior.