Chaise
Sofa
Sofa Bed
Please select your fabric
Chenille
Royal Velvet
Red Sofas
For fans of a bold look, we've got you covered. Discover your next living room upgrade with red sofas in a range of feet-up-worthy fabrics.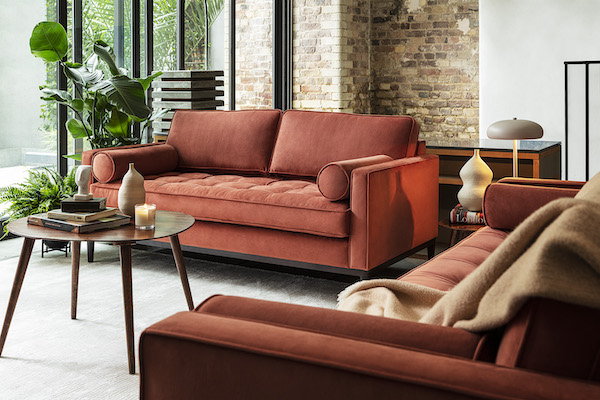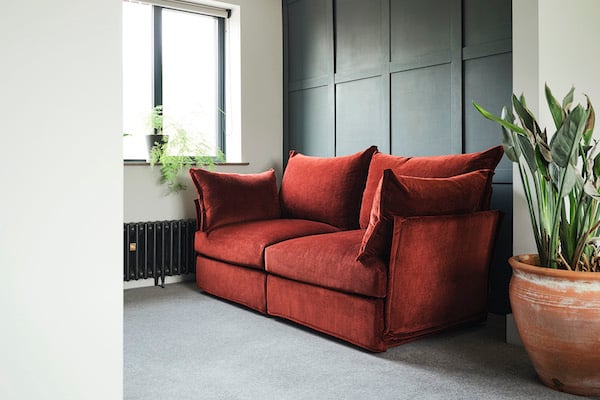 Enjoy your red sofas as early as tomorrow
Get quick delivery on all red sofas. Shop from our core range of sofas and get 24-hour delivery, straight to your door. Got a more specific colour in mind? Choose a red sofa from our Made to Order range, and it'll be with you in just 10 days.
Order your free swatch box today
Red Velvet Sofas
Create serious sofa envy with our red velvet sofa collection. Keep it smooth and classic with our original velvet sofas, or add a little texture with royal velvet.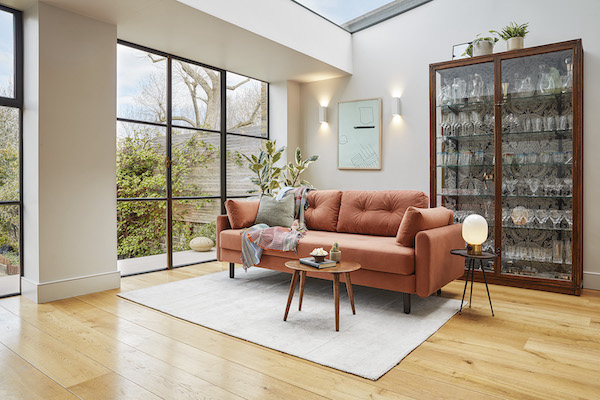 Red Corner Sofas
There's no shortage of space with our red corner sofas. Add a playful pop of colour into your living space and create more room for you and your guests. Perfect for a Sunday sprawl.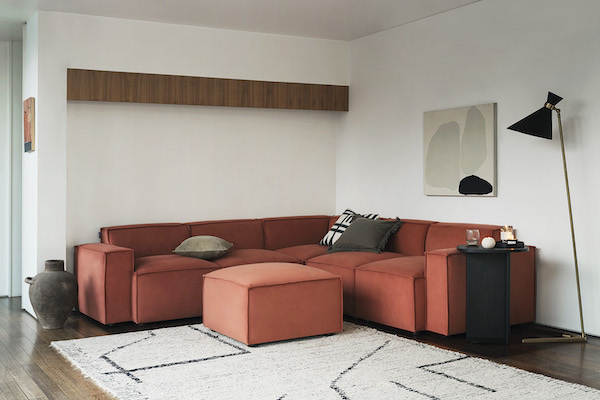 Free 24 hour
delivery
Delivered when
you want
100 day
trial
Red Sofa FAQs
Read our FAQs on red sofas
What does a red sofa say about you?

Red sofas are a style statement that show you're not afraid of making bolder, braver colour choices.

What colours go well with a red sofa?

On the walls, red sofas go well with warm neutral colours like ochre, plaster pink and caramel.

Is a red sofa good feng shui?

Red sofas can be good for living room feng shui when used correctly. Red is seen as the most powerful colour, and this means using it carefully. For a balanced, feng-shui approved room, combine red sofas with neutral accents.

Does red and brown furniture go together?

Yes - as equally warm colours, red and brown furniture goes together well to create a timeless, cosy feel in living rooms.

How do you style a red sofa?

Despite their bold colour, red sofas are quite versatile. Style a red sofa by choosing whether you want it as the focus (surrounding it with neutral or monochrome decor), or as part of the colour scheme (paired with bright mustard yellows, other red tones and rich greens).