Armchair
Chaise Longue
Love Seat
Please select your fabric
Linen
Velvet
Please select your colour

Blue
Cream

Green
Yellow
Next Day Delivery Armchairs
The next day delivery armchairs means you can order today and be relaxing in your new armchair tomorrow. It's perfect. Not only this, but our armchairs come with a 15 year frame guarantee and 100 days return policy. If you don't like it, send it back.
Don't need it tomorrow?
If tomorrow is too quick for your armchair, do not fear. We have a made to order collection of 50 fabrics, that come in a wide selection of colours and fabrics. A style for every interior.
Made to order armchairs
Stunning armchairs with quick delivery and 100 day returns
The next day delivery armchairs, not only come with quick delivery, but 100 days returns. That means, you have 100 days to return the armchair if you decide it's not for you.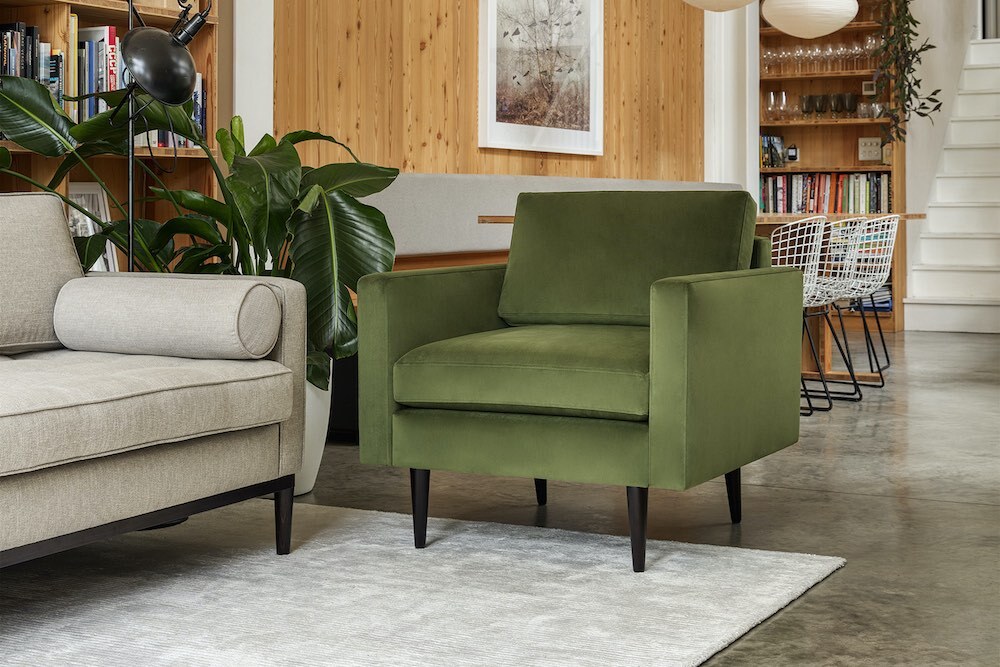 From traditional to contemporary: Armchairs to suit any room
Our collection of next day delivery armchairs come in a range of styles and designs. From traditional to contemporary, minimalist to mid-century, there is an armchair for every room, any style.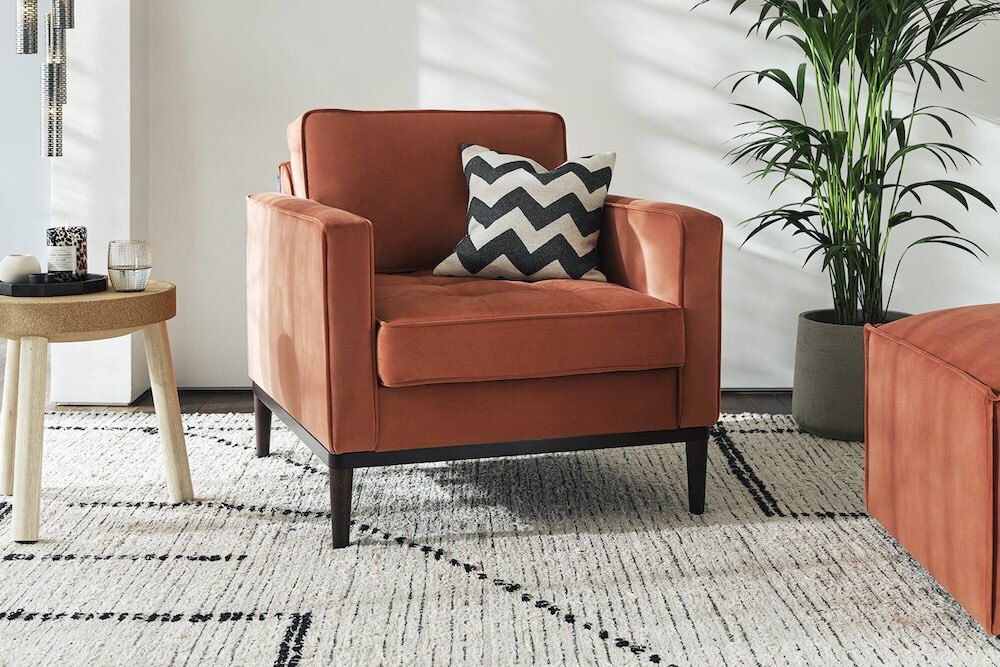 Free 24 hour
delivery
Delivered when
you want
100 day
trial
Next Day Delivery Armchair FAQs
Next day armchair queries below
Do I have to have my Swyft armchair tomorrow or can I pick the delivery date?

If you buy a next day delivery armchair you do not need to have the armchair delivered tomorrow. You can choose a delivery date, up to six weeks from the date of purchase.

When is next day delivery available?

Next day delivery is available on specific core range fabrics that are ordered before 2pm.

Are armchairs a good addition to your home?

Armchairs can be an excellent addition to your home for many reasons: They can be placed in any room or hallway, come in any style or design, are made with different comfort levels, and can be used as additional seating for guests. Armchairs are a great addition for your home.