Next Day Mattresses
Discover the joy of a new place to snooze by pairing your bed with a Swyft mattress. Whether you're a fan of a firmer feel, or prefer a little more give with a medium firmness, we've got you sorted. Best of all, our mattresses come rolled, and they're delivered in just 24 hours. Order today, sweet dreams tomorrow.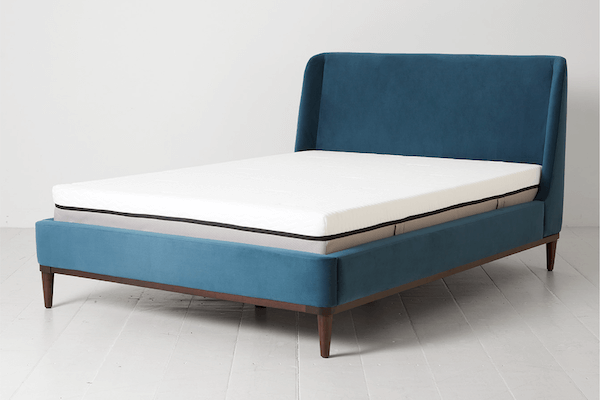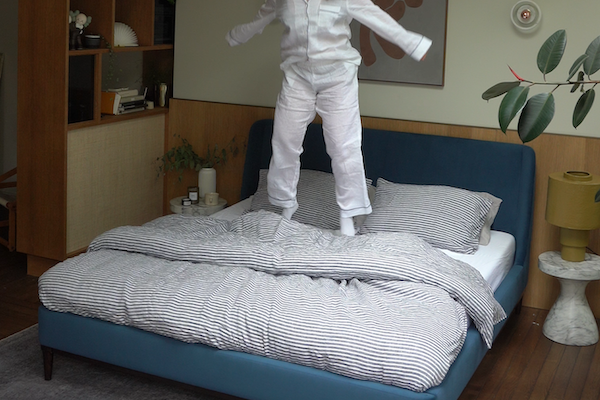 Mattresses for any Bed
Continue that bedroom makeover feeling and pair your new mattress with an upholstered bed. Enjoy a choice of linen or velvet fabrics across two stand-out styles. Best of all, they're delivered in just 24 hours. How easy is that?!
Swyft Upholstered Beds
24 Hour Delivery on Mattresses at Swyft
Need next-day delivery on mattresses? From hybrid to foam, we've got it covered. A great night's sleep is only 24 hours away, with next-day delivery on all mattresses. We've got you.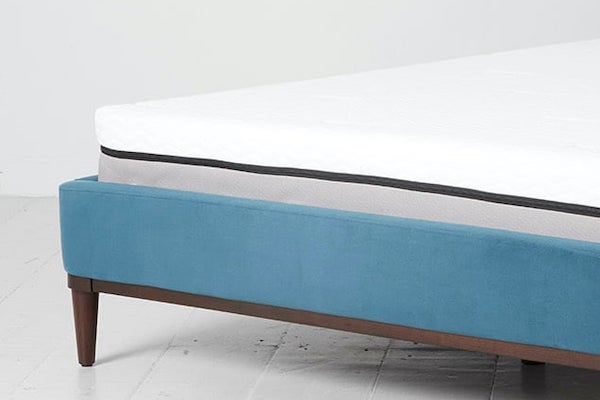 Single, Double, King and Super King… find your 'just right'
Mattresses to fit every size bed. We offer single to super king mattresses, in two levels of firmness for however you like to sleep.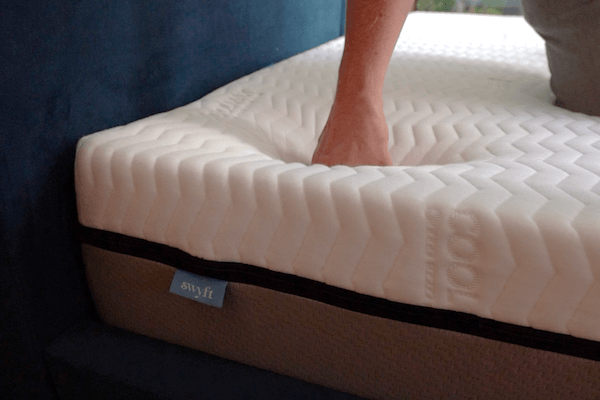 Free 24 hour
delivery
Delivered when
you want
100 day
trial
Mattress FAQ's
Still unsure which is the perfect mattress for you? Our FAQ's below are here to help.
What are the best mattresses on sale in the UK?

We don't mean to brag, but we've definitely got it covered when it comes to mattresses. With a choice of softer hybrid or firmer foam, a great night's sleep is in sight.

How often should you get a new mattress?

Mattresses get a lot of use, so it's important to maintain them. You should look to replace your mattress approximately every 8 years.

What are the different types of mattress?

When it comes to Swyft mattresses, we'll keep it simple. Hybrid is a mix of body-contouring foam and micro springs, for a soft to medium feel. Perfect for those who want a little more give out of their mattress. If you're after something firmer, a foam mattress gives the highest level of support- perfect for side and back sleepers..

How do I choose the best mattress type for me?

We're all different, and that's why choosing the right mattress can be tricky. As a guide, if you need more support and are a side or back sleeper, a firmer mattress type will help you get the best night's sleep. If you're one to toss and turn, a medium firm mattress could be just the one.