Beds
Hybrid Mattress
Memory Foam Mattress
Please select your fabric
Boucle
Chenille
Cotton
Eco Recycled Velvet
House Linen
Linen
Mottled Velvet
Royal Velvet
Velvet
Wool
Please select your colour
Black

Blue
Brown
Cream
Green

Grey

Orange
Pink
Red

White
Yellow
King
King Size Fabric Beds
King Size Beds make sleeping that little bit comfier, especially if you're sharing with someone. If you've got the space, treat yourself to the extra room and sleep like royalty. Swyft King Size Beds come in different styles, colours and materials so everyone can find the perfect bed for them.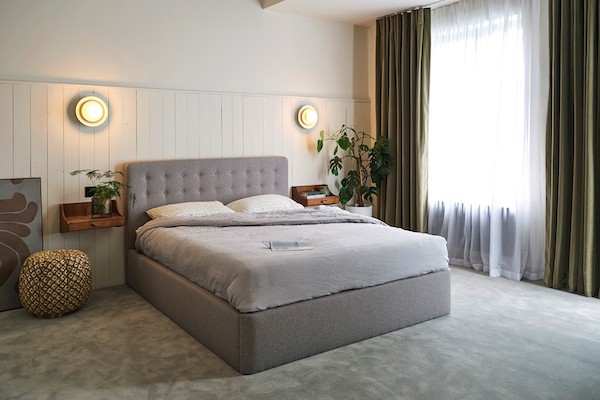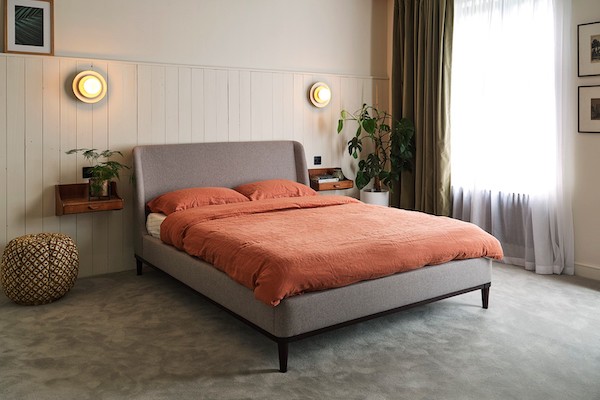 King Size Bed Frame With Mattress
Indulge in a new mattress to complete your King Size Bed. Choose from a cooling and supportive foam mattress, or a comfy hybrid with added micro-springs.
King Size Mattresses
Fabric King Size Beds in Velvet or Linen
Enjoy upholstered King Size Beds in either cool linen or hotel-like velvet - the choice is yours. Comfort's at the top of the agenda here, without compromising on stand-out style.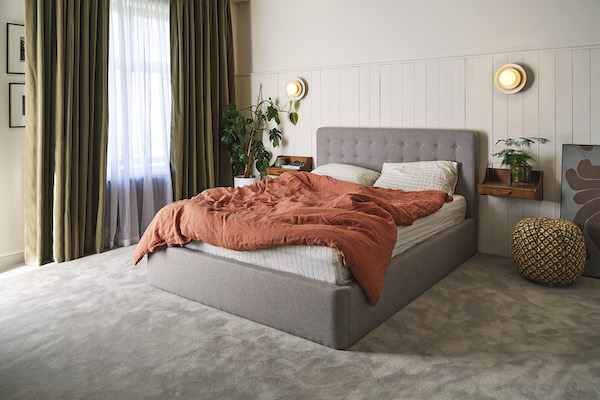 Quick Delivery on King Size Beds
Just moved in? Our King Size Beds are delivered in just 24 hours, fit through doorways with ease, and are assembled in minutes with no tools needed.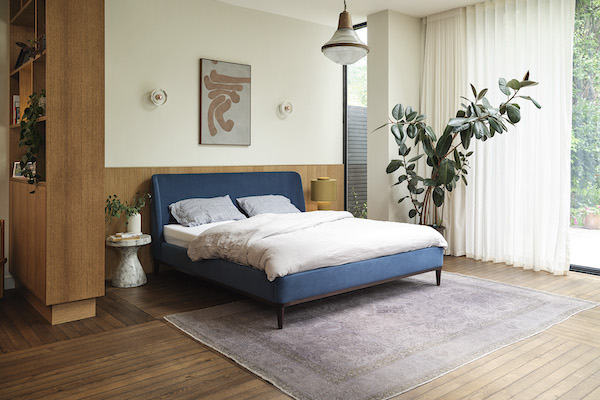 Free 24 hour
delivery
Delivered when
you want
100 day
trial
King Size Bed FAQ's
Want to be sure you'll be sleeping like a king? Check out our King Size Bed FAQ's below.
What size is a King Bed?

A UK King Sized bed is 5ft wide, by 6ft 6 long (150cm by 200cm).

What bed is bigger than a King Size?

A Super King Size Bed is bigger than a King Size bed. Super King Beds are 6ft wide, by 6ft 6 long (180cm by 200cm). This gives you the luxury of an extra 30cm to stretch out on, which can make all the difference if you're sleeping as a two. View our Super King Beds here.

How can I make my Super King Size Bed look luxurious?

Good quality bedding is a must for making a bed ooze that luxury feel. Explore colour options in classics like crisp whites, and traditional pinstripes for that hotel-like feel. When it comes to cushions, go large and oversized, in sumptuous velvets or organic cottons. Read more about scatter cushions here. Tie the look together with your favourite throw in a complimentary colour, which can be pulled over the bed for extra cosy nights.

How big should a bedroom be for a King Size Bed?

If you want to put a King Size Bed in your bedroom, it's a good idea to measure up beforehand. Make sure there's going to be more than 70cm room from the edge of the bed to the wall, for ease of movement around each side. Consider the width of your bedside tables too, so there's enough space for somewhere to put your morning cuppa.

Do King Size Beds come in different styles?

King Size Beds come in upholstered, wood frame, divan, and storage styles, to name a few. Upholstered king sized beds in fabrics like linen or velvet are increasingly popular.