Please select your colour
Black

Blue
Cream
Green

Grey

Orange
Red
Yellow
Luxury Dog Beds
Treat your pet to living room luxury with our range of dog sofas and dog beds. Comfortable dog beds that don't compromise on style? We've got you.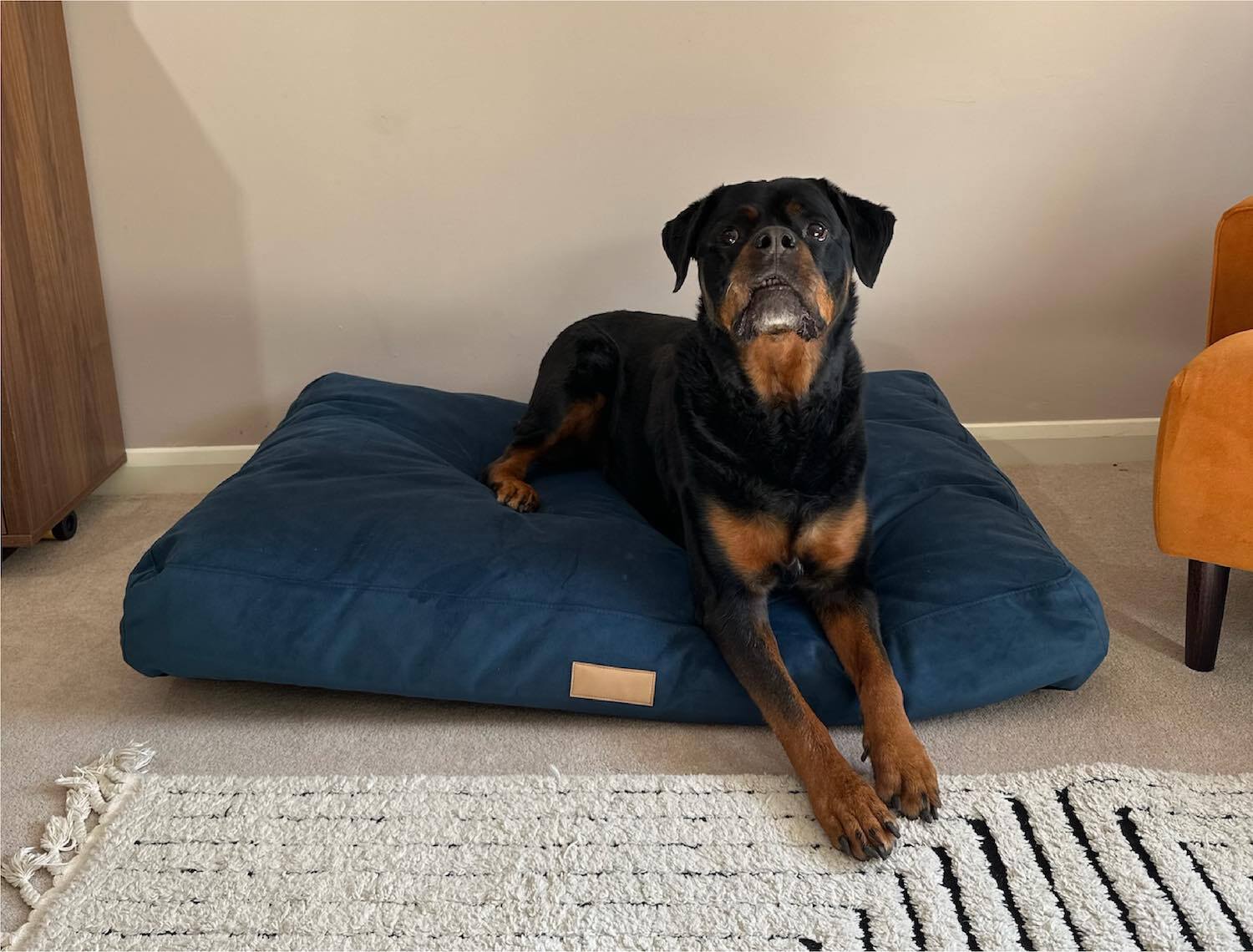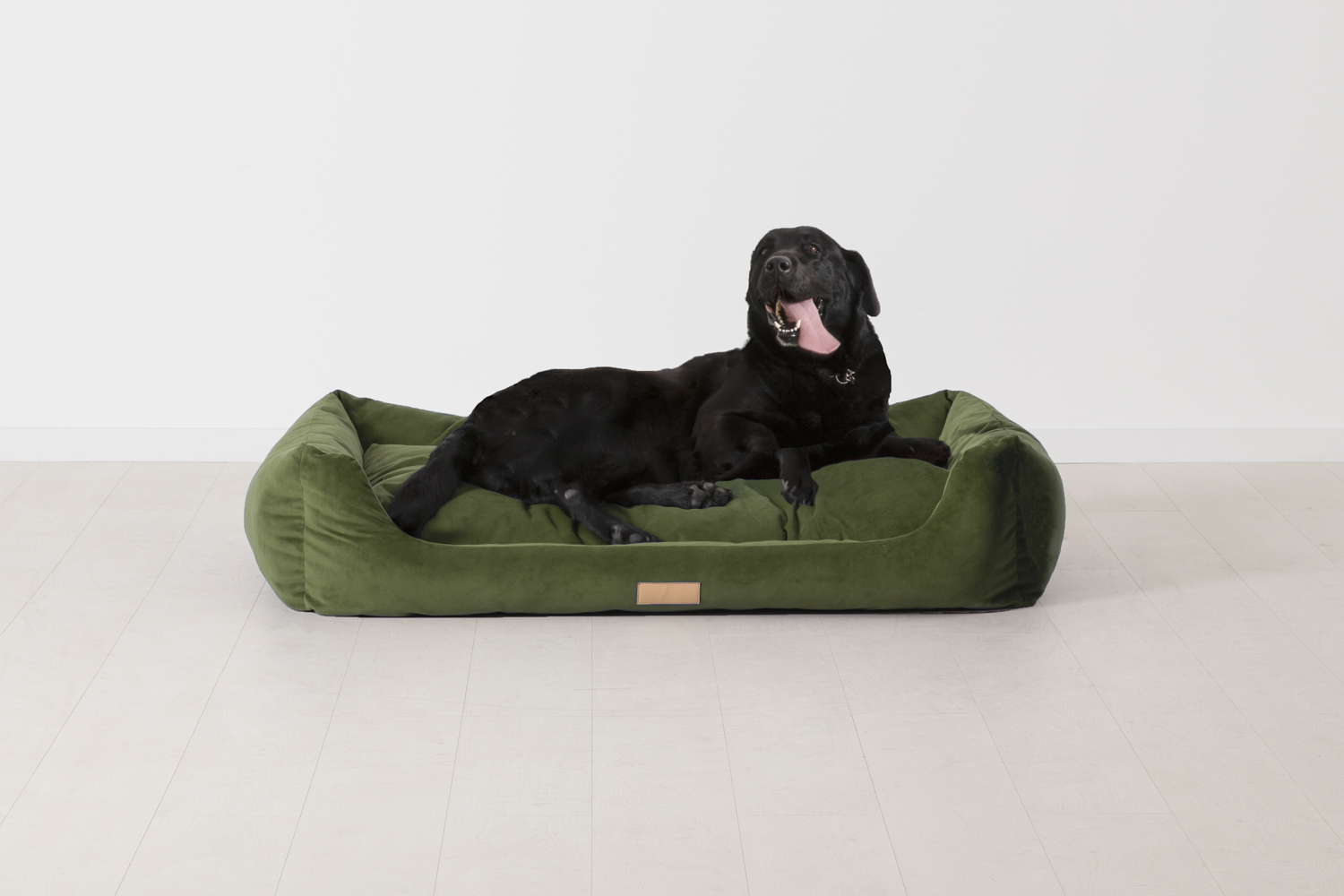 Luxury dog beds in velvet or linen
Give your pet an upgrade with dog beds made for lazy lounging. Discover dog beds in stain-resistant velvet or linen fabrics in a colour to suit your living room look.
Order your free Swatches
Dog Basket
Discover dog baskets to compliment your interior style. Choose a size that suits your pet to give them a comfortable snoozing spot.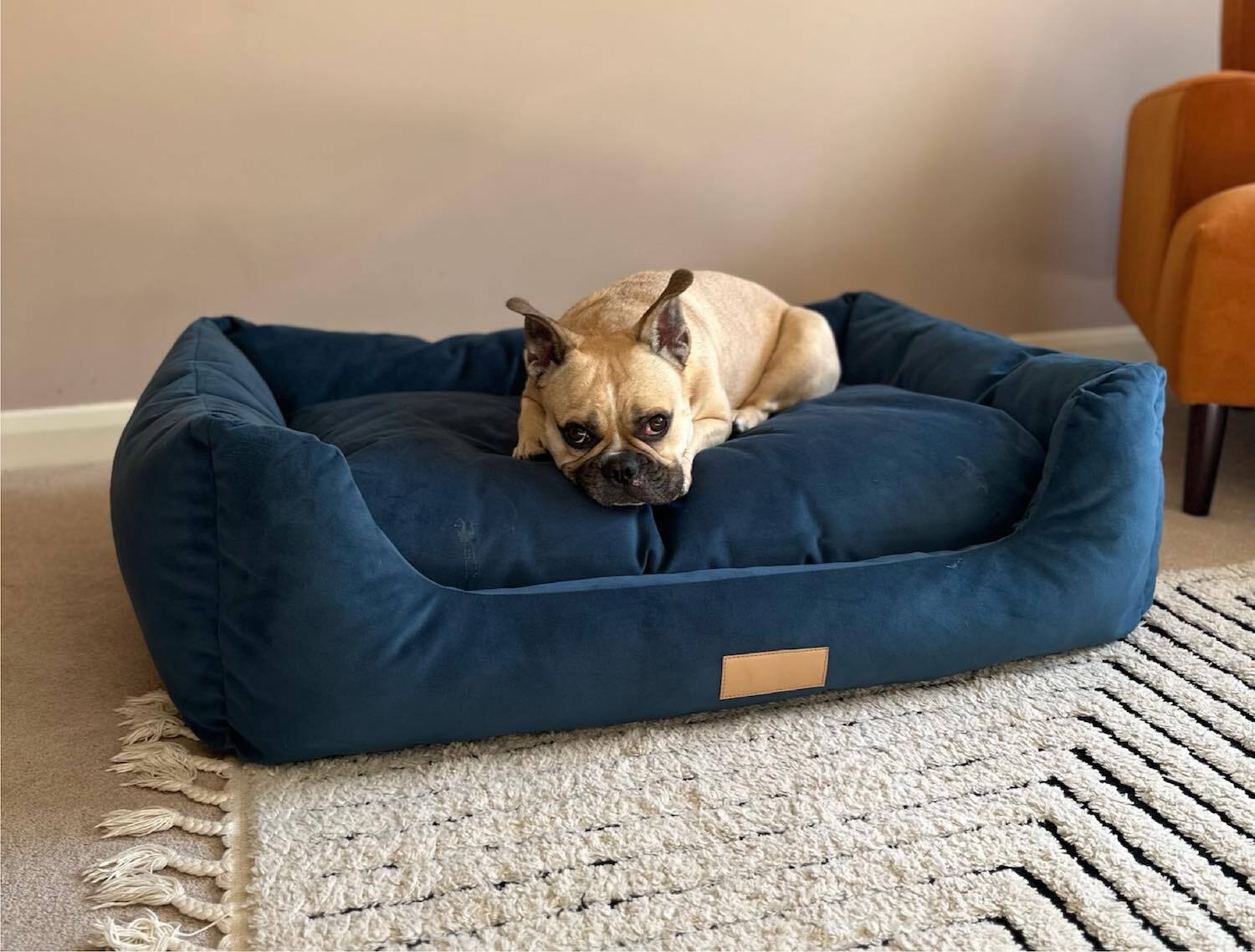 Dog Sofa
Pet-lovers - this one's for you. Give your pet the best seat in the house with our dog sofa, a scaled down version of our Model 02.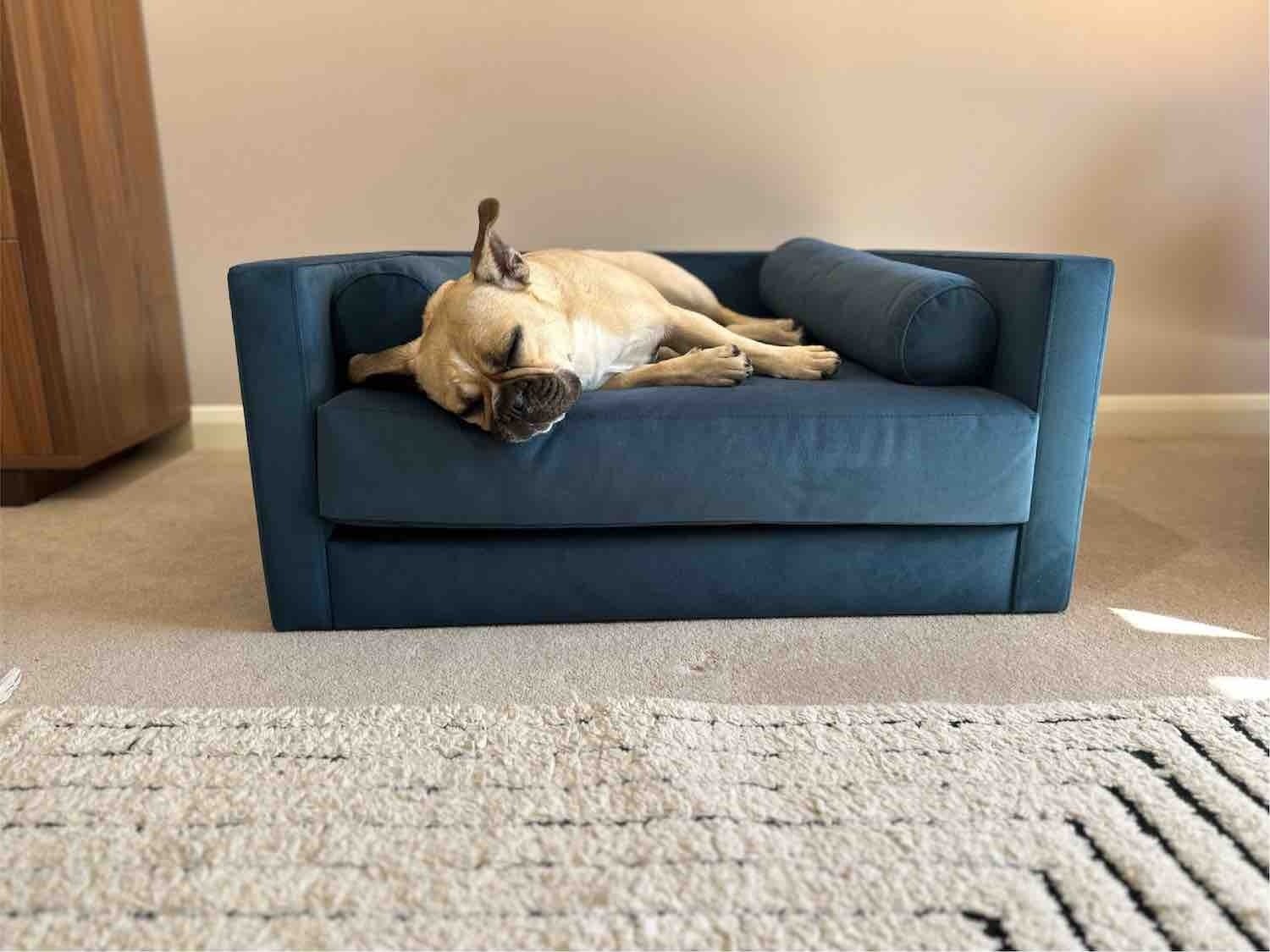 Free 24 hour
delivery
Delivered when
you want
100 day
trial
Dog Bed FAQs
Everything you need to know about finding the perfect bed for your canine friend.
What is the most comfortable bed for a dog?

Just like us, dogs have individual preferences as to what's most comfortable for them. The most comfortable bed for a dog is one that supports their joints as they sleep, and has enough room to stand up, turn around and stretch out when lying down.

Which type of dog beds are best?

The most popular type of dog beds are cushion and basket beds. These types of dog beds are the best for everyday use as they're supportive and comfortable enough for your dog to sleep on.

Do dogs prefer beds with sides?

Some dogs prefer beds with sides as it makes them feel more secure. Bigger dogs often prefer beds without sides like cushion dog beds, so there's plenty of room to stretch out longer legs.

What is a dog sofa?

A dog sofa is a scaled-down version of a regular sofa, made specifically for your dog or pet to enjoy. Dog sofas typically come in similar styles to normal sofas, with the only difference being the size. Dog sofas come in many sizes suitable for small, medium and large breed dogs.

How often should I wash my dogs bed?

Your dog's bed should be routinely washed every other week to keep hygienic. If your dog is particularly messy or you have more than one dog at home, you should aim to wash your dog's beds even more frequently. It's important to spot clean accidents, food, and muddy paws on your dog's bed as soon as you can. Refer to the manufacturer's instructions before machine washing your dog's bed.