Please select your fabric
Faux Leather
Linen
Velvet
Please select your colour
Black

Blue
Brown
Cream

Green

Grey

Orange
Red
White
Yellow
Scatter Cushions
Get styling your space with scatter cushions in colours you'll love. Choose to layer them on your sofa for a luxury look or add extra comfort to your bedroom.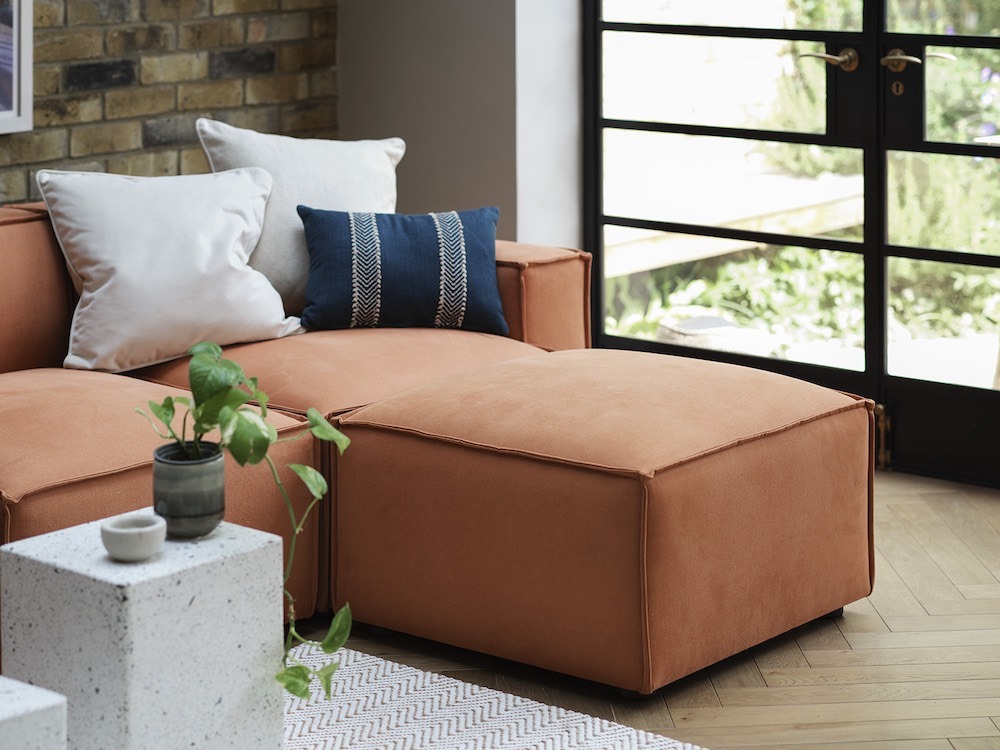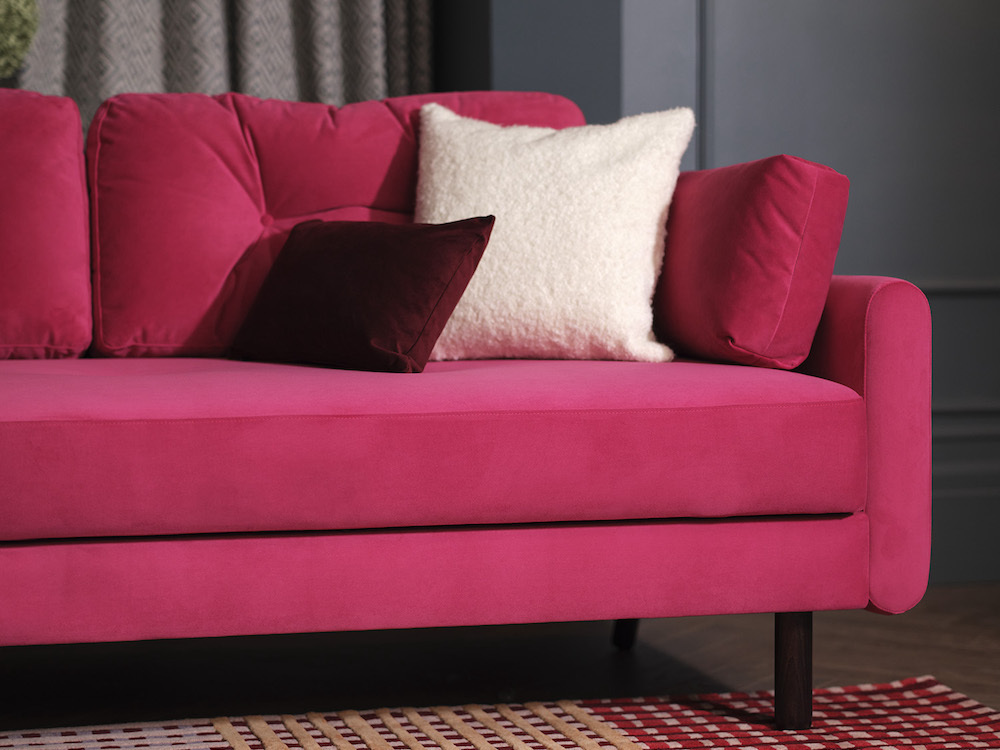 Add a pop of colour with cushions
Add the finishing touches to your home with our range of cushions. Experiment with textures by styling your space with velvet cushions, or go for a laidback look with linen cushions. Choose cushions in bold colours to make a style statement, or go subtle with neutral tones.
Free Swatch Box
Sofa cushions
Add even more comfort to lazy days with our collection of sofa cushions. Choose your own colour combinations to add an interesting focal point to your living room.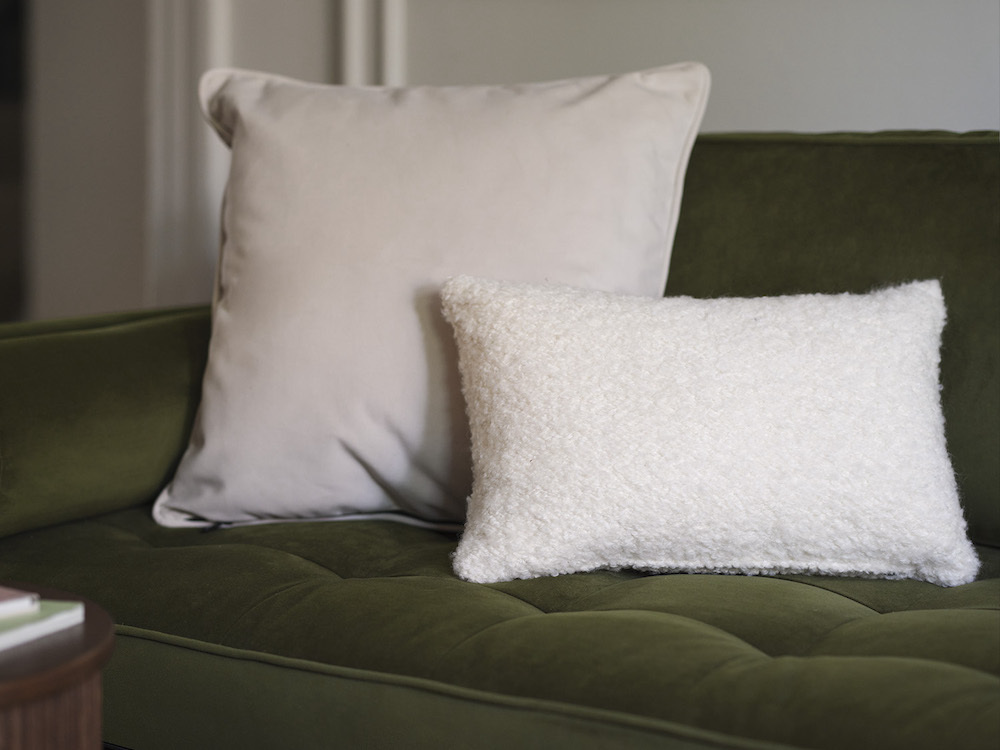 Bed cushions
Give your bedroom a hotel-like feel with our range of bed cushions. Choose soft-touch velvet cushions or textured linen cushions - perfect for lazy Sunday lie-ins.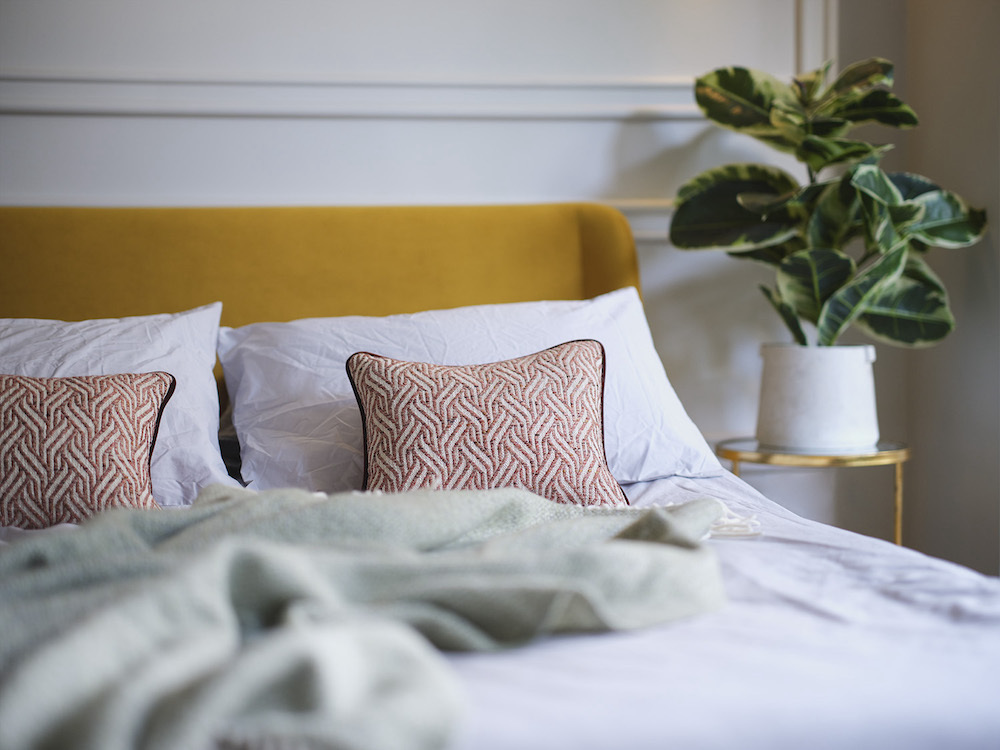 Free 24 hour
delivery
Delivered when
you want
100 day
trial
Cushion FAQs
Everything you need to know about cushions
What are scatter cushions?

Scatter cushions are collections of decorative pillows that are used to style sofas and beds but can be used as decoration in other places around the home.

How do you arrange scatter cushions on a sofa?

Arrange scatter cushions on your sofa by layering them based on size. The largest cushions should lean on the back of the sofa, and the smaller scatter cushions should rest at the front.

What is the point of cushions on a bed?

Bed cushions make the bed feel more hotel-like and comfortable, and when styled right, they make bedrooms look more put-together. Cushions can also be used for sitting up in bed when reading, watching tv or having a coffee. Read our guide on cushion arrangement for your bed.

How many cushions should be on a corner sofa?

Choose how many cushions should be on your corner sofa based on the number of seats it's made for. Aim for 2 cushions per 'seat' and add an additional 2 larger cushions to the corner part of your sofa for extra comfort.

Should sofa cushions be the same colour?

Sofa cushions don't have to be the same colour. In fact, it often looks best when they're different. Choose complimentary colours to your sofa or opt for a pop of colour that ties in with another element of the room like the rug, or the wall colour. This is the best way to pick a sofa cushion colour that works.