Armchair
Chaise Longue
Love Seat
Please select your colour
Brown
Cream

Green

Grey
Pink
Cotton Armchairs
With a multitude of designs to choose from, and a number of beautiful colours, a cotton armchair is an ideal addition for your home. Cotton is a comfortable fabric that not only looks great, but is naturally stain resistant and can beat everyday wear and tear.
Cotton chairs in colours to suit any home
Our cotton chair collection comes in a selection of colours and designs that are versatile in nature, but boasting with personality. A cotton chair will look great in any home, or space. A fabric that is as comfortable as it is durable, making for a perfect addition to your room.
Order your free swatch box today
Free delivery on cotton accent chairs
At Swyft, we offer free delivery on all cotton accent chairs. Not only is there quick delivery, but our cotton chairs come with a 15 year frame guarantee and 100 day returns. That means, you can return your accent chair within 100 days if it's not for you.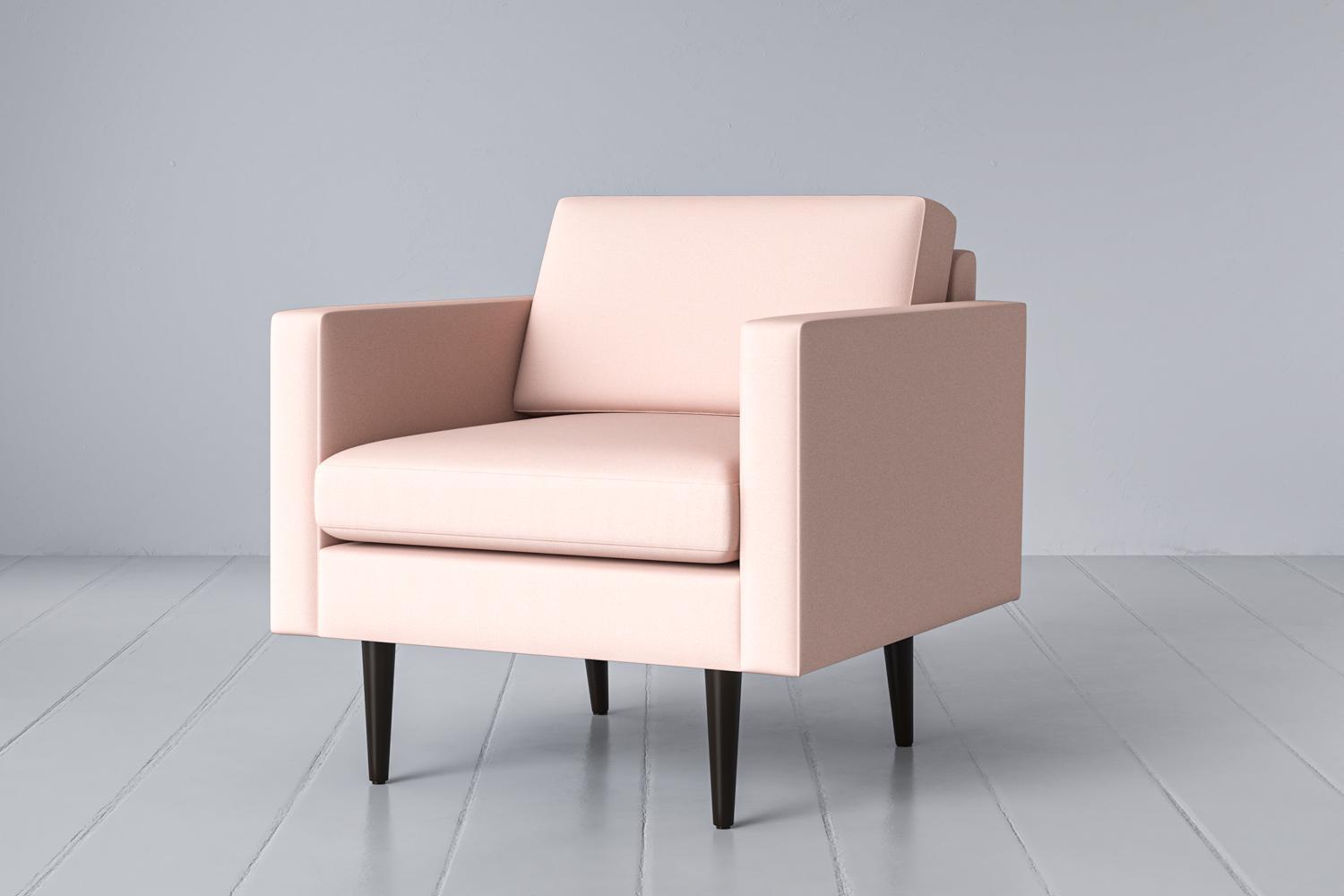 Cotton Loveseats
Perfect for a couple's night in or a solo movie night, our cotton loveseats are the size of 1.5 seater, but made for two. The cotton loveseats come in a number of designs and colour, ideal for any interior style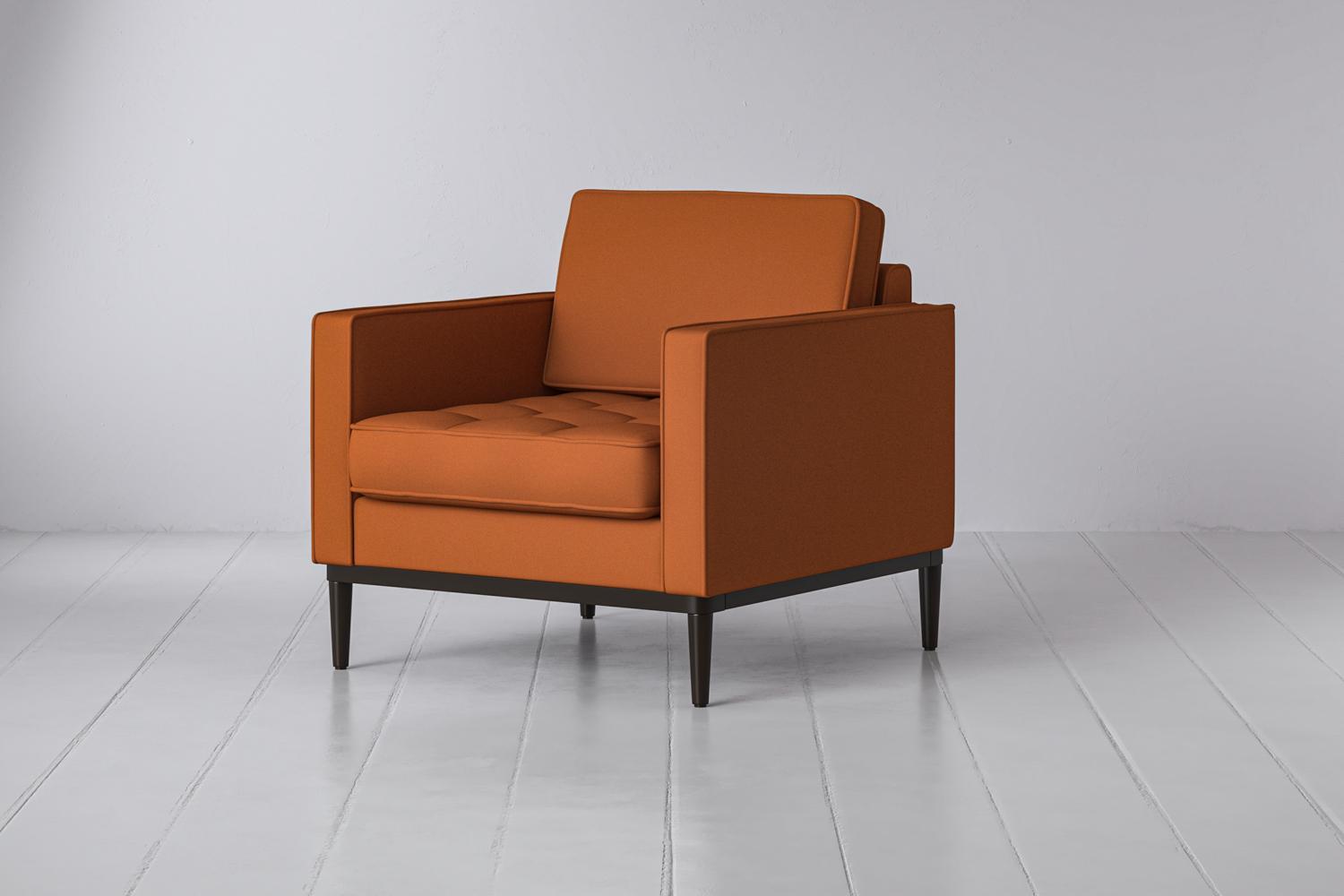 Free 24 hour
delivery
Delivered when
you want
100 day
trial
Cotton Armchairs FAQs
Your cotton armchair frequently asked questions answered
What are the differences between cotton and linen furniture?

Linen and cotton are both great fabric choices for your furniture. The main differences are their place of origin. Cotton is a soft fabric that is grown in subtropical regions, whereas linen is a flax plant grown in Western Europe and Canada. Both materials have a soft feel, but linen is known for being slightly more durable because it's more rigid than cotton. In terms of aesthetics, cotton has a more relaxed look whilst linen is more elegant.

What is cotton made out of?

Cotton comes from the cotton plant that is grown in subtropical regions. It's a natural fibre that is taken from the plants fluffy balls. The fibres are spun into threads which can be woven into fabric for an armchair.

Why is cotton good for furniture?

Cotton is good for furniture because it is a naturally soft fabric that is perfect for long days sitting on a sofa or armchair. It's naturally durable, so it can withstand daily wear and tear and is a breathable fabric, particularly good for warmer climes. Also, cotton is generally easy to maintain and clean – with some covers being machine washable.

What are the advantages of cotton in interior design?

Cotton is a highly used fabric in interior design because of its natural and cosy aesthetic. It's extremely durable, can be used across a number of different styles, is comfortable and a fabric that is very easy to maintain.

Why is cotton sustainable?

Cotton is a natural fabric that's renewable and biodegradable. It can easily be harvested and regrown every year. Cotton is a fabric that can be recycled and used for new products. In fact, the fabric used on our cotton armchairs is 100% recycled.