Armchair
Chaise Longue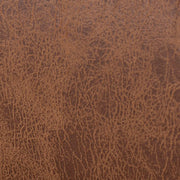 Love Seat
Please select your fabric
Cotton
Faux Leather
Mottled Velvet
Suede
Velvet
Brown Armchairs for any room
Brown armchairs are a versatile, timeless furniture piece that can be used in any interior. Whether that be a reading nook, extra seating in the living room, or a hallway escape; the opportunities with brown armchairs are endless.
Leather, Velvet, Suede…what will you pick?
At Swyft our brown fabric options range from leather, velvet and suede. There is a fabric for any room, home and style. Not sure? Order your free swatch box today and get a feel for the fabrics in your home.
Order your free Swatches
Brown accent chairs with quick delivery and a 100 day returns policy
Our brown accent chair collection is not only versatile, it's also delivered in a blink-of-an-eye and comes with a 100 day returns policy. So, for some unfathomable reason, if it's not right for your home, send it back. For free.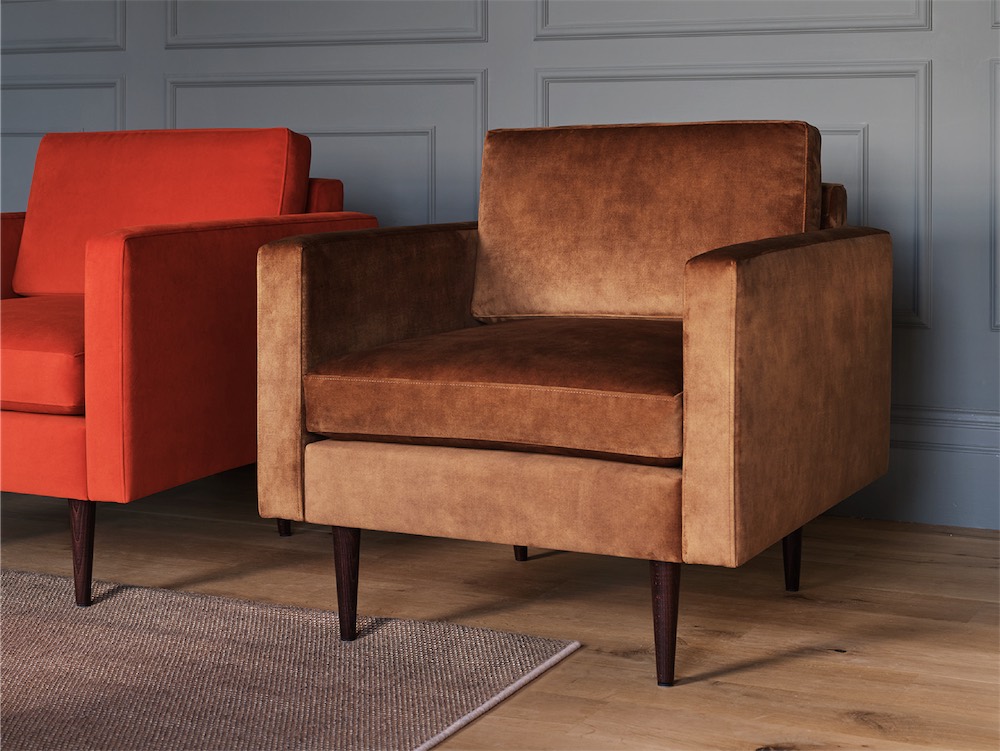 Brown Leather Armchairs
Faux leather is the perfect fabric for your brown armchair. Not only is it resistant to scratches, making it last longer, but it doesn't use any animal hide. Brown faux leather armchairs are also timeless. A statement that is impeccably stylish in any interior and looks after itself. Win.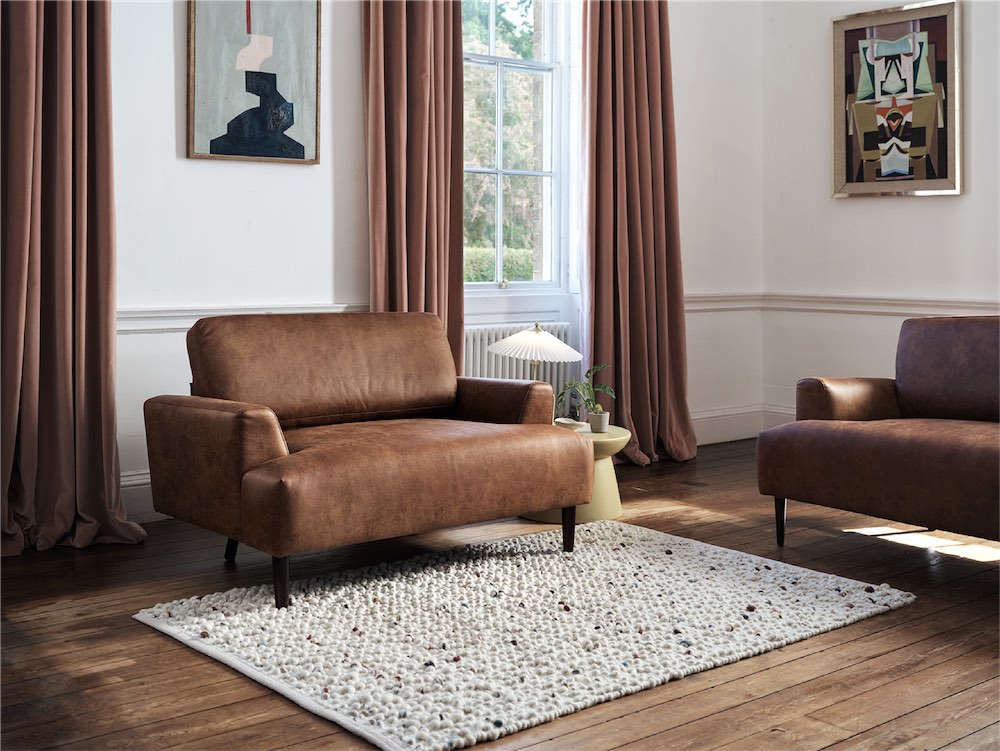 Free 24 hour
delivery
Delivered when
you want
100 day
trial
Brown Armchair FAQs
Your questions answered on brown armchairs
What is the best accent color for brown?

Brown armchairs work well because the colour is versatile. Warm colours, like shades of orange, will help because they invite an earthy aesthetic. For a more natural feel, introduce rich and forest greens. Blues can help balance the room, whereas golds will ooze elegance and sophistication.

How do you make brown furniture look modern?

You can achieve this by either pairing with neutral colours, pops of bold maximalist colours, or experiment with patterns and textures. By careful choosing the correct colour palette, brown furniture can be the perfect canvas.

Is brown coming back in style?

Has brown ever not been in style? Brown is one of the few timeless colours, especially in brown leather. If paired correctly, with the right accessories and furniture, brown can be as stylish as neutrals.

Is brown a good color for an armchair?

It's personal preference. But, generally speaking, brown is the perfect colour for an armchair, due to its versatility when pairing with home decor colours.